Description
Supplement Facts


Serving Size: 

2 Capsules
Amount Per Serving: 1600mg
Ingredient
Amount
Daily Value
Proprietary Mix: 
1600mg
Resveratrol [Standardized for minimum 99% Resveratrol by HPLC]
*
Pomegranate extract 70%
*
Camu Camu (20%)
*
Acai berry (4:1 extract)
*
Maqui berry
*
Hawaiian Noni (4:1 extract)
*
Borojo
*
Aronia
*
Goji berry
*
Raspberry
*
Blueberry
*
Elderberry
*
Wild Black Cherry
*
Grape Skin Extract
*

* Daily value not established

 Other Ingredients:Magnesium Stearate, Stearic Acid,
Microcrystalline Cellulose, croscarmellose sodium, and silicon dioxide
---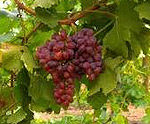 Resveratrol:
It is impossible to watch TV or read a newspaper without hearing about the remarkable benefits of the major antioxidant resveratrol. Touted by people like Oprah and Dr Oz, and seen all over the news, resveratrol (a phytoalexin produced naturally by several plants when under attack by pathogens such as bacteria or fungi) has many positive beneficial effects on cellular health, and thus on aging. Studies have demonstrated that resveratrol is a potent antioxidant, has the ability to inhibit platelet aggregation (sticking together) and has anti-inflammatory, anti-aging and anti-cancer characteristics. These characteristics may help prevent free radical damage (oxidative stress) to our body and provide protective support to the blood vessels caused particularly by elevated levels of blood glucose, as well as oxidative fat.
The benefits have been rolling in: "marked antioxidant activity", "shows great promise for preventing cardiovascular disease", "chemotherapeutic, little or no toxic effects in healthy cells", "high efficacy against multiple sites." Resveratrol research has uncovered a diverse range of activities that may make resveratrol one of the most useful agents ever discovered for a wide range of human health problems.
Recent studies indicate that resveratrol can both prevent damage to our cells and also repair damage already done.
"In a widely publicized report, researchers at Harvard Medical School and BIOMOL Research Laboratories have demonstrated that resveratrol activates a "longevity gene" in yeast that extends life span by 70%. The effects mimic those of calorie restriction, the only proven way of extending maximum life span. Resveratrol activates one of the same "sirtuin (SIR)" genes as calorie restriction. Although the research has only been done in yeast, flies and worms so far, humans have their own version of the same life span-extending gene".
However, though resveratrol is a most highly-touted longevity compound, it alone will not address all the concerns of cellular health (there are various sources and types of free radical damage.) In a recent study (Free Radical Research), resveratrol was put to the test against vitamin E and a synthetic antioxidant. All three proved to be effective at scavenging artery-damaging radicals, but resveratrol emerged as the best defense against certain types of radicals. This points out the importance of using a multi-prong approach to antioxidants.
---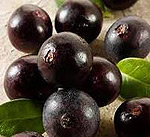 Acai Berry:
The Acai fruit is one of the most nutritious and powerful foods in the world. Harvested naturally from the depths of the Brazilian rainforest by people who have been using it for thousands of years, the acai berry has the second highest ORAC values ever reported for a fruit or vegetable.  (Schauss et al.- Journal of Agricultural and Food Chemistry.) Acai is considered close to nature's perfect food.
Scientists have touted the remarkable health benefits of the acai berry, and it was featured on the OPRAH program as being "one of the most nutritious and powerful foods in the world" for age-defying beauty. It contains the most complete array of Vitamins such as B1 (Thiamin), B2 (Riboflavin), B3 (Niacin), Vitamin E, Vitamin C; Minerals such as phosphorus, calcium, potassium and iron; it also contains essential fatty acids such as Omega 6 and Omega 9 (linoleic and oleic acids) plus all the essentials amino acids.
Acai has a protein profile similar to eggs, a monounsaturated fat nearly identical to olive oil, with 20 phytonutrients and a blood-sugar-friendly glycemic index. In a 2011 pilot study, acai consumption (pulp) rduced levels of selected markers of metabolic disease in 10 obese humans and reduced fasting glucose and insulin and the increase in plasma glucose following meals (Nutr J. 2011 May 12.) It is a major cardiovascular protector, and has been shown in animal studies to induce long-lasting arterial wall relaxation, reducing both total and non-HDL cholesterol (de Souza, MO, Silva M – Nutrition 2000.)
---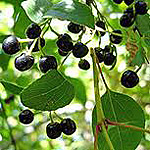 Maqui Berry:
Another south american berry, Maqui has the highest ORAC score of any known fruit on earth. It also has the highest concentration of anthocyanins and polyphenols. This little deep purple berry from Chile (traditionally used by the Mapuche Indians for supporting stamina, increasing strength, and promoting healthy immune response) has set the health industry alight. It has taken first place on the 'super' fruits list from acai with 4-10 times the ORAC value, and even been popularized by Rachel Ray. This amazing fruit could help strengthen your immune system, help promote healthy aging, serve as an anti-cancer and a natural COX-2-inhibitor, is a powerful anti-inflammatory, and is a great source of vitamin a, c, calcium, potassium, and iron.
New research links bodily inflammation to overexpression of a protein molecule called nuclear factor-kappa B (NF-kappaB). NF-kappaB acts like a switch to turn on genes that produce the body's inflammatory responses. Because NF-kappaB's expression increases in aging adults and excess inflammation plays a role in many long-term health problems, scientists continue to seek ways to modulate NF-kappaB and its effects in the body. Maqui naturally helps maintain healthy inflammatory response by naturally inhibits the NF-kappaB activation.
Studies suggest that by inhibiting NF-kappaB, an enzyme known as cyclooxygenase-2 (COX-2) can be reduced. COX-2 inhibition may serve an important function in promoting healthy joint function, normal cell growth in the colon, pancreas breast tissue, and other organ systems, and is truly the antioxidant 'super' fruit for supporting optimal health.
---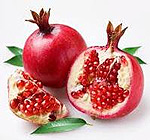 Pomegranate:
This well known fruit has an abundance of antioxidants and phytochemicals as well anthocyanins (anti-inflammatory, cancer-fighting), catechins (anti-carcinogenic, anti-inflammatory) and ellagic acid (cancer-fighting). Pomegranate raises the antioxidant capacity of the blood before free radicals have a chance to attack your cells and DNA. One study found that pomegranate improved blood flow to the heart in people with coronary heart disease, reducing arterial plaque, lowering cholesterol, and improving blood-lipid profiles (Nutrition 2008, Jul-Aug.).
Other studies suggest that pomegranate juice might help prevent osteoporosis, atherosclerosis (hardening of the arteries), even clearing clogged arteries, slow the immune cells' absorption of unhealthy LDL cholesterol, and possibly decrease risk of Alzheimer's disease (by reducing build-up of harmful proteins called beta-amyloid deposits that cause brain cellular damage.) Furthermore, there is evidence to suggest that pomegranate supports the skin's underlying structure and reduces the production of collagen-degrading enzymes, leading to healthier, younger-looking skin (J Ethnopharmacol 2006, Feb.)
---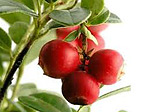 Camu Camu:
Camu Camu (Myrciaria dubia) is a bush which grows in the Amazonian rain forest of Peru. The camu camu bush produces a fruit with the same name which contains powerful phytochemicals with many health benefits, including the amino acids serine, valine, and leucine, and more Vitamin C than any other known plant in the world (30 times more than an orange.) The Camu Camu fruit has a surprising range of therapeutic effects. It may help to strengthen the immune system, maintain healthy gums, eyes and skin. In his Clinicians Handbook of Natural Healing, (1998), leading nutritionist Gary Null lists Camu Camu as the number two most effective natural fruit for health promoting properties.
Dr. James Duke, former chief botanist for the USDA, considers Camu Camu to be the top herb for asthma. In fact, he compared hundreds of botanicals and camu camu was ranked #1 in effectiveness for asthma, atherosclerosis, cataracts, colds, gingivitis, glaucoma, hepatitis, infertility, migraines, osteoarthritis, pain, and Parkinson's. It was also ranked #2 for depression, #4 as an antioxidant, and #6 as an antiviral. It also contains amino acids, terpines, fiber, beta-carotene, calcium, potassium, phosphorus, iron, and many other beneficial substances.
---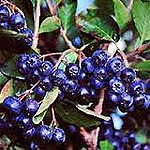 Aronia:
The chokeberries (Aronia) are species of deciduous shrubs in the family Rosaceae, native to eastern North America. Aronia melanocarpa (black chokeberry) has attracted scientific interest due to its deep purple, almost black pigmentation that arises from dense contents of phenolic phytochemicals, especially anthocyanins. Total anthocyanin content in chokeberries is 1480 mg per 100 g of fresh berries, and proanthocyanidin concentration is 664 mg per 100 g, among the highest measured in plants to date.
Researchers have uncovered a wealth of evidence that suggest that consuming Aronia is very beneficial to the body. Some of their findings: 

– Aids digestion, helping to more completely metabolize foods 
– Functions as an anti-inflammatory 
– Fights bacteria and viruses – good to take for colds and flu 
– Fights heart disease and strengthens cardiovascular system 
– Reduces severity of Type II Diabetes 
– Helps prevent high blood pressure 
– Helps to maintain good cholesterol levels 
– Maintains a health urinary tract 
– Has been proven to suppress the growth of some types of cancer cells
– Strengthens the memory
(Exp Toxicol Pathol. 2005, Apr.)
---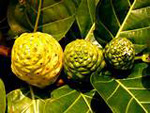 Hawaiian Noni:

A 2011 research article in the journal "Evidence-Based Complementary and Alternative Medicine," found Noni to be high in the phytonutrients: saponins, triterpenes, steroids, flavonoids and cardiac glycosides. Noni contains many healthful substances, including potassium. Some of these substances might help repair damaged cells in the body, activate the immune system, and have other beneficial activities.
It is most typically used for:
Digestion problems.
Stomach ulcers.
Heart trouble.
High blood pressure.
Infections.
Migraine.
Stroke.
Pain.
Reducing signs of aging.
---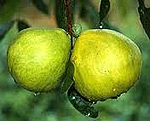 Borojo:

Borojo, native to the Amazon, is a 'super'-fruit that strengthens the immune system, maintains blood-sugar equilibrium, reduces hypertension and also helps the metabolism and immunological system regenerate cells. It is high in protein and an excellent source of vitamin B, promoting healthy skin and muscles, enhanced immunity and nervous system, and counteracts stress, depression and heart disease. Its high phosphorous content is great to maintain strong teeth and bones. It is also higher in amino acids than three times its weight in red meat!
Borojo is particularly well-known to help treat bronchial issues. It is also said to stabilize blood sugar levels, control arterial hypertension and relieve menstrual discomfort. In Columbia, the University of Santiago of Cali carried out research in which they discovered Borojo contains a substance called "sesquiterpelantond," which they claim inhibits cell growth in harmful tumors and shows promise for treating cancer.
---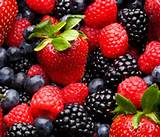 Berries, Berries, Cherries :
Rounding out the mix are the more commonly known fruits — Raspberry, Blueberry, Goji berry, Elderberry, Wild Black Cherry, and Grape Skin Extract. Cherries, berries, and grapes contain phytochemicals and flavonoids, all rich, excellent sources of antioxidants, including anthocyanins, quercetin, and vitamin C. Anthocyanins give berries their vibrant color, reduce inflammation, and may help prevent and manage arthritis. Anthocyanins work together with quercetin to help slow age-related memory-loss. Quercetin can also decrease the inflammatory effects of chemicals in the joints for people with conditions like rheumatoid arthritis. Vitamin C  is largely responsible for the health of collagen, which helps maintain cartilage stores and aids in joint flexibility. Eating berries will contribute to radiant skin and healthy hair, and may reduce the risk of arthritis, cataracts, and macular degeneration.
RESVERAYOUTH Antioxidant Supplement Warnings
Keep stored in a cool, dry place.
Medications for high blood pressure (ACE inhibitors) interacts with some fruits. Some medications for high blood pressure can increase potassium levels in the blood. Consuming ResveraYouth along with these medications for high blood pressure might cause too much potassium in the blood.Some medications for high blood pressure include captopril (Capoten), enalapril (Vasotec), lisinopril (Prinivil, Zestril), ramipril (Altace), and others.
Medications for high blood pressure (Angiotensin receptor blockers (ARBs)) interacts with NONISome medications for high blood pressure can increase potassium levels in the blood. Consuming noni juice along with these medications for high blood pressure might cause too much potassium to be in the blood.

Some medications for high blood pressure include losartan (Cozaar), valsartan (Diovan), irbesartan (Avapro), candesartan (Atacand), telmisartan (Micardis), eprosartan (Teveten), and others.

Medications that can harm the liver (Hepatotoxic drugs) interacts with NONI. Do not take ResveraYouth if you are taking a medication that can harm the liver.Some medications that can harm the liver include acetaminophen (Tylenol and others), amiodarone (Cordarone), carbamazepine (Tegretol), isoniazid (INH), methotrexate (Rheumatrex), methyldopa (Aldomet), fluconazole (Diflucan), itraconazole (Sporanox), erythromycin (Erythrocin, Ilosone, others), phenytoin (Dilantin), lovastatin (Mevacor), pravastatin (Pravachol), simvastatin (Zocor), and many others.
Warfarin (Coumadin) interacts with NONI. Warfarin (Coumadin) is used to slow blood clotting. Taking ResveraYouth might decrease how well warfarin (Coumadin) works to slow blood clotting. This could increase the chance of blood clotting.